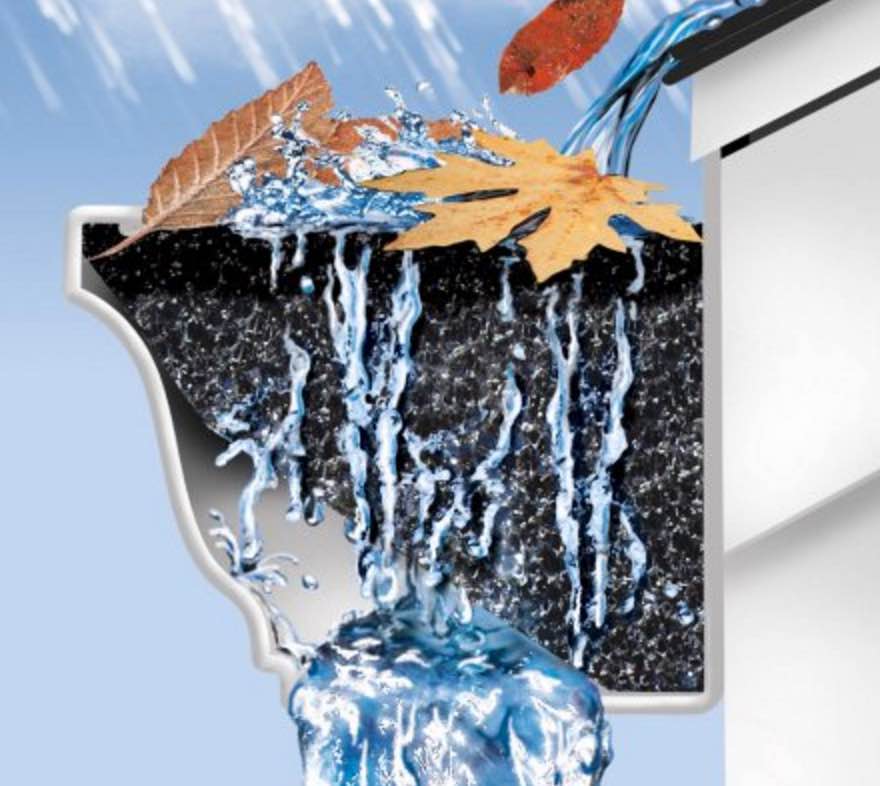 Are you sick of cleaning your gutters every year? Or sick of paying to have them cleaned? Then gutter guards are your answer!  
Clean gutters are vital to protecting your home from costly water damage. But cleaning your gutters can be dangerous if you do it yourself. And it can be costly to pay to have them cleaned by professionals every spring or fall. But odds are that if you're on this page, you're well aware of that, and you're looking for a better way…
Foam gutter guard inserts are a low maintenance investment that allow water to properly drain from you gutters, while keeping out leaves and other debris that cause annoying gutter clogs. While there are many different types of gutter guards, in our experience foam gutter guards work best, and are the best investment for our customers. Their uniquely shaped design allows water to flow through the foam to an open channel in the bottom of the insert, and out through your downspouts – all while keeping out debris.
Foam gutter guards are easy to install, and unlike other gutter guards they are invisible from the ground. They fit gutters of any size and any shape. They won't dent, crumble, or cave in like other steel or mesh gutter guards. And since they are made of foam, and completely cover the top of the gutter, they keep out pests and prevent insects like mosquitoes from breeding in your gutters. They won't blow away, and they won't freeze in our harsh Milwaukee winters, so they are effective year round.
Foam inserts typically come in four foot sections, and are cut to size, so regardless of your gutter length, we'll be able to protect your entire gutter system – and protect your home.
Now, just to be clear, there are no gutter guards or inserts that are 100% maintenance free. Occasionally all gutter guards may need a little cleaning, but with the foam inserts that typically just means blowing off the tops of the inserts as leaves or sticks get snagged in the foam filter. All you'll need is a basic garden blower and you're all set. But if that's not something you're willing or able to do, and you need to hire someone for those cleanings, the good news is that it's a lot easier and cheaper than a full gutter cleaning.
So if you're ready to take the next step in protecting your home from costly water damage, then give us a call today. We're happy to provide you with a free quote.